Breitbart had a damning article about how the Chicago schools have failed – especially in the immigrant Hispanic community. The following stats are repeated in California, New York and other democrat controlled enclaves where the purpose is not to educate but to indoctrinate.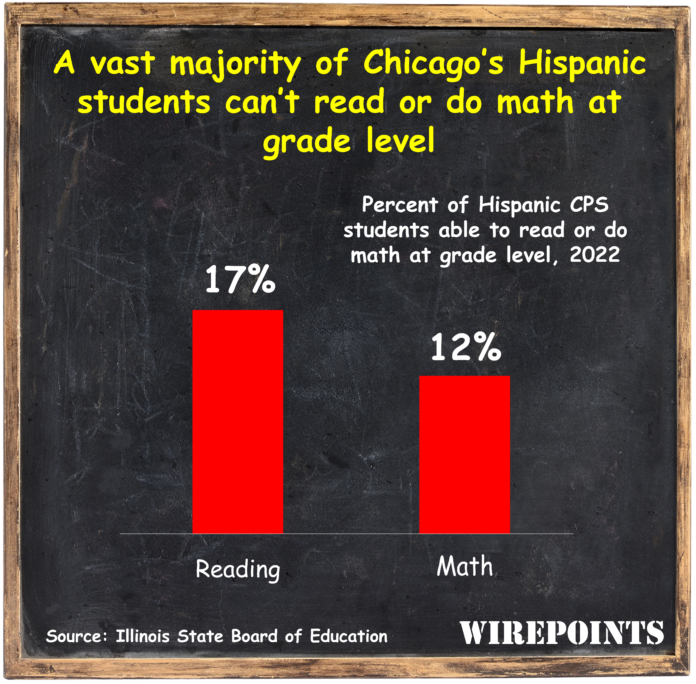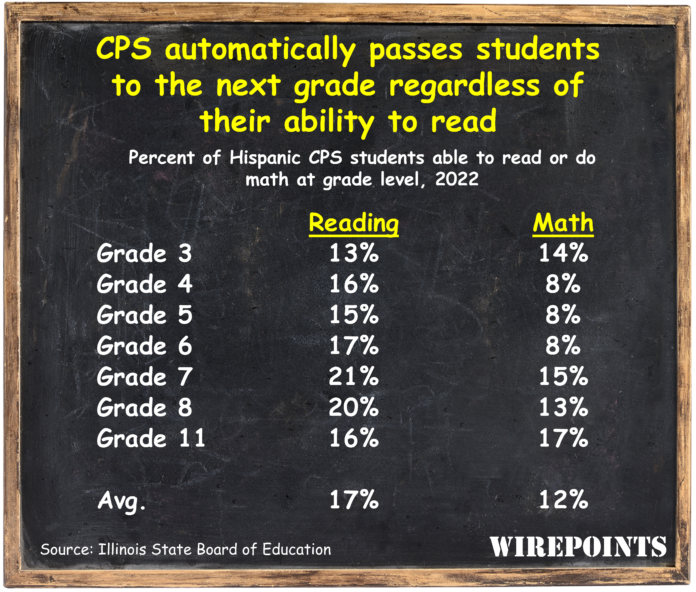 My buddies at CampCanal.org have a potential solution that smart Republican representatives and donors should get behind. Here's their pitch for a summer camp and after school program to augment the failing public schools:
Imagine a world where every child has the chance to thrive, regardless of their background or circumstances. At Camp Canal, we are turning this vision into a tangible reality. We believe in the power of education to transform lives, and we are committed to providing a nurturing environment for immigrant students to excel.
To bring our mission to life, we are partnering with local elementary schools, the very places where these young immigrants begin their educational journeys. By utilizing these schools as the primary venues for our camp and after-school programs, we can reach students where they are most comfortable and familiar.
One of our biggest challenges, apart from securing funding, is assembling a staff that can truly make a difference. We are breaking away from the traditional model of one teacher handling all subjects. Instead, we have two expert teachers in each class, creating an environment that fosters optimal learning. For English and math, we have three dedicated teachers who collaborate seamlessly across different grade levels. Additionally, each class is supported by a bilingual adult aide and six talented middle school or high school tutors. This comprehensive team approach ensures that our student-to-teacher ratio improves dramatically, from a staggering 21-1 to a more promising 3-1.
Thanks to the generosity of state, federal, and local programs, as well as the support from private foundations, the financial burden on parents is completely eliminated. At Camp Canal, we firmly believe in equal opportunities for all students, regardless of their background. Our goal is to ensure that minority students have the same chances to pursue higher education as their more advantaged non-immigrant peers. By addressing the root cause of educational disparities from an early age, we are laying the foundation for a brighter future.
With your support and donations, we can make a lasting impact on the lives of these young students. Together, we can pave the way for a journey that starts in kindergarten and leads all the way to college. Camp Canal is dedicated to this cause, and we invite you to join us in creating a triumph for these deserving children. Your contribution will make a tangible difference in their lives and empower them to reach their full potential. Together, let's build a future where every child has the opportunity to succeed.
Smart Republicans – either deport them or educate them the right way since a large number of Hispanics are religious and do not believe in all of the illiberal left's woke nonsense about gender – but racist rhetoric and ignoring this important segment of our population is a sure way for Hispanics to vote Democrat.